Our team is committed to educating our clients on how to keep your furry family members healthy year-round with good nutrition, proper medical intervention when applicable, and exercise.
Dr. Dennette Wood
Veterinarian
As a little girl growing up in Portland, OR, Dr. Wood was often seen at the local veterinarian bringing in a pet in need of care. Rarely were these pets her own, but pets she had found in need of help. This early soft spot for the amazing relationships between people and pets has made her a life-long advocate of "The human animal bond". She has served on the animal welfare committee for the AVMA, volunteered veterinary services for the Iditarod and has partnered Buckley Veterinary Hospital with Left Behind K9 (and kitty cats).
After graduating from Washington State University in 2002 Dr. Wood moved to Enumclaw and practiced in the area until purchasing Buckley Veterinary Hospital in 2009. Her motivation for this comes from the enjoyment of working in a small community that fosters building a relationship between her clients and patients. She values life-long learning and the opportunity this location provides for networking with local specialists on complicated medical and surgical cases. She most enjoys soft tissue surgery and internal medicine cases just as much as educating clients on the importance of preventative care and early disease detection.
In her spare time, she enjoys alpine skiing, cycling, hiking, gardening, music and spending time with her pride and joy, 'Smelly Cat'. Who yes… was found in desperate need of a rescue.
Dr. Jennifer Watts
Veterinarian
Dr. Watts grew up between the Gig Harbor and Tacoma area. She has always had a passion for animals and was often bringing home 'pets' from turtles and frogs to dogs and cats. She always had a passion for science and medicine and began studying at the University of Washington in 2006. She later transferred to Washington State University to pursue her Doctorate of Veterinary Medicine. She graduated in 2010 (Go Cougs!) and has been practicing in the area since.
Dr. Watts has a passion for building relationships with clients and their fur babies. She loves to see your babies grow and help you keep them healthy. There is nothing better than seeing people and their pets forge a human-animal bond.
When not at work Dr. Watts is surrounded by her fur babies: two pits and a kitty, and her husband and son. She enjoys camping, music, movies and video games. It would not be surprising to find her at a concert or convention.
Dr. Beth Kissack
Veterinarian
Dr. Beth Kissack grew up in New York City and later Berkeley, California. She attended UCLA, receiving her Bachelor of Science, after which she attended UC Davis Veterinary School, receiving her Doctor of Veterinary Medicine degree in 2009. Dr. Kissack then spent two years practicing at a small animal clinic in the town of Davis, California before driving cross-country with her pets and fiancé to settle on the New York-Vermont state border, where she practiced for seven years at a small animal hospital in New York. In August 2018, weary of the long, cold winters and looking for a new adventure, Dr. Kissack drove cross-country with her family and pets once again, this time settling in Enumclaw, Washington, and joined the Buckley Veterinary Hospital team. Her husband, also a veterinarian, works at a local large animal practice.
During and after veterinary school, Dr. Kissack fostered dozens of orphan kittens, volunteered extensively spaying and neutering feral cats at the Oakland and Sacramento SPCA and completed an optional shelter medicine senior rotation, sparking a passion for working with shelter and rescue pets. She has been especially excited about Buckley Veterinary Hospital's partnership with Left Behind K-9 Rescue, which saves many of its dogs from the same overcrowded California shelters that she visited while living there. While she loves the spectrum of cases that general practice provides, she has a special interest in ophthalmology, dermatology and internal medicine. When not working, she enjoys reading, home improvement projects, photography & exploring Washington State's natural beauty with her husband, young son and adopted shelter pups, Diva & Oliver.
Dr. Christine Stevens
Veterinarian
Dr. Stevens joined the Buckley Veterinary Hospital team in 2015. She grew up on the Plateau and after graduating from Washington State University in 2006 returned to the area to practice general veterinary medicine. She enjoys seeing dogs, cats, the occasional small ruminant, rabbits and rodents. Dr. Stevens has a particular soft spot for both geriatric and pediatric pets and enjoys working in general practice seeing a variety of cases ranging from wellness care, dermatology cases (having a very allergic dog has given her a new appreciation for living with an itchy dog!), lameness (again, lots of personal experience here), internal medicine, dentistry, surgery, etc.
Recently Dr. Stevens has become certified in both canine rehabilitation and veterinary acupuncture. These have required many hours of study and trips for continuing education to obtain certification, and have been greatly rewarding for both Dr. Stevens and her patients.
Outside of the clinic, Dr. Stevens stays busy with her husband and two young boys. They have 2 dogs – a Golden Retriever and German Shepherd. There is also usually at least one foster dog in the house. They also have 2 adorable orange cats. Dr. Stevens enjoys volunteering with Left Behind K9 Rescue and various other animal rescues. She has also helped Rainier Foothills Wellness Foundation to deliver meals to housebound seniors in Enumclaw. In whatever time she has left, she also enjoys napping, reading, camping and surprising co-workers with random gifts.
Kim Mason
Licensed Veterinary Technician
Kim graduated from Pierce College with a Veterinary Technician degree in 1998. She came to work at Buckley Veterinary Hospital as a Licensed Technician in 2006. She retired from that position and dove head first into office management in 2017. Outside of work she enjoys spending time with her husband, 3 daughters, 3 dogs, 4 pygmy goats and guinea pig. As a family they enjoy the outdoors including hiking, camping and boating.
Sarah Stevens
Licensed Veterinary Technician
Sarah, a licensed veterinary technician, has been with BVH since 2007. She began her veterinary career as a kennel tech while attending Pierce College's Veterinary Technician Program. Upon graduation in 2008, she joined the team full-time as a Licensed Veterinary Technician. She is an accomplished horsewoman, spending most of her free time riding and training horses with her fiancu00e9. She has three cats, two dogs and four horses that also keep her very busy.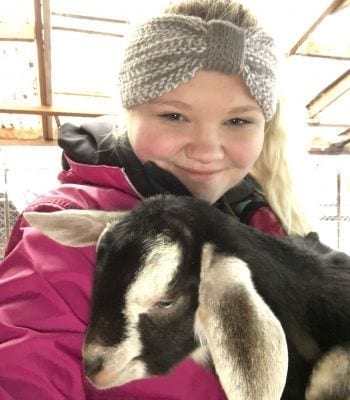 Savannah Crowl
Licensed Veterinary Technician
Savannah, a graduate of PIMA Medical Institute, is a licensed veterinary technician that joined BVH in January 2018. Savannah's background includes working with pocket pets and rabbits as well as cats and dogs. Having grown up on a small farm in the area, she spends her time riding and showing her two horses one of which is a retired racehorse. She also has two cats and two dogs and has a fondness for goats. When she has free time, you can find her on day hikes around the PNW.
Breanna Berg
Client Service Representative
Breanna, or Bre, grew up and currently lives in the Buckley area. She is the newest addition of the Client Services Team. She is married to a wonderful man, Ethan. Together, they have three furbabies; two black cats named Nyx and Cayenne, and a yellow Labrador named Duke. In their free time, they enjoy camping, hiking and spending time by the water. Working with animals has always been a dream and goal for Breanna and she's very excited to be a part of the team.
Paige Childers
Client Service Representative
Paige joined the team in May 2018. She grew up in Enumclaw on a farm and has had many different types of critters throughout the years. She loves to travel and the outdoors. Most of the time you can find her hanging out with her farm animals or out by the river in the summertime. Her dream is to study animal science and continue her journey in the veterinary field.
Compassionate veterinary care for the pets of South King and Pierce Counties since 1978.
Buckley Veterinary Hospital is a small animal veterinary practice conveniently located in Pierce County. Our number one priority is the health and well-being of your pets.
Hours
Mon - Fri: 7:00am – 6:00pm
Sat - Sun: Closed
Location
28801 Washington 410
Buckley, WA 98321
Get in touch!
Our team is here to help. Fill out the form below and we'll be in touch with you shortly.

Request an Appointment Online!
Use our online apppointment request form to request an appointment with us in minutes.